NFL Betting Tips on How to Handicap Fading Teams
Written by Jordan Walters on July 14, 2017
Sports Betting Explained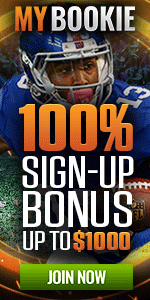 What is fading a team in sports betting? It simply means betting against them in any game they are playing. It's not always going to mean wagering against a team that's lousy. For example, the Jacksonville Jaguars were just 3-13 last NFL season but they lost a lot of close games and managed to go 8-8 ATS. Here are some examples of when to fade this coming season. Also, be sure to check out for more NFL betting odds and picks for this season.
NFL Betting Tips on How to Handicap Fading Teams
Road Teams On Short Week
A few years ago, the NFL – in its attempt to make even more money – decided to stage a Thursday night game every week of the regular season except Week 17. The only reason it's not the final week of the season is that the league doesn't want two teams on short rest having to play an important game that could determine a playoff spot or seeding, etc. It's statistically proven that the road teams in these quick-turnaround games are at a significant disadvantage. They basically only get one full day of practice because of resting up after the previous Sunday on Monday and then traveling to the new city on Wednesday. The home team essentially gets one full day of practice extra – and home field is worth 3 points or so regardless. Since Thursday night football became a weekly season-long deal in 2012, excluding the opening games not subject to a short week, the home team has won about 56 percent of the time.
West Coast Traveling East

You might not think travel is big deal in the NFL with just one game a week compared to Major League Baseball, the NBA and NHL where there are multiple games per week and potentially multiple cities and trips. But one NFL travel tip to be aware of is those clubs in the Pacific Time Zone playing the 1 p.m. ET games in the East. Of course you have all the California teams subject to this: the LA Rams and Chargers, Oakland Raiders and San Francisco 49ers. Plus the Seattle Seahawks. Arizona, which is located in the Mountain Time Zone, doesn't recognize daylight saving time. That means half of their games are played three hours behind Eastern time and half of their games are played two hours behind Eastern. The ATS performance of Pacific Time Zone teams gets progressively worse as they travel further east. Since 2003, they lose nearly 65 percent of their games in the Eastern Time Zone and cover only about 46 percent of the time.
When You Have 2 QBs, You Have None
I always recommend betting against teams that feel comfortable with multiple starting quarterbacks. That simply means they don't have one good one. The Cleveland Browns have played at least three QBs each of the past few seasons and likely will again in 2017 between Brock Osweiler, Cody Kessler and DeShone Kizer. The Jets are expected to rotate Josh McCown and Christian Hackenberg. The 49ers and Bears are two other teams that come to mind without a 100 percent sure-fire starter. When a coach continually shuffles quarterbacks, the guys around him can't get into rhythm. Plus the play-calling generally changes to suit a QB's strengths.
Teams Trying To Tank
It's not as easy to tank in the NFL as it is in, say, the NBA. But make no mistake, there are a few teams that want to lose as much as possible this season – at least in the front office. The goal is to get a very high draft pick next season in quarterback-rich draft. The New York Jets are absolutely tanking. The 49ers and Browns are in the same boat. One warning though: Even tanking teams will not want to go 0-16. For example, last year's Cleveland Browns were 0-14 when they hosted the Chargers in Week 16. That Bolts were solid favorites, but it was all but a lock the Browns would not just cover but win. They players knew they weren't likely to win Week 17 in Pittsburgh, so the Chargers was their last chance. In addition, it was a West Coast warm- weather team playing in the 1 p.m. ET time slot in the cold. Betting against San Diego that week was arguably the most clear-cut fade all year. Cleveland did indeed win to avoid 0-16 infamy with the 2008 Detroit Lions.
Final NFL Betting Tips
As we know, every season brings us a surprise team. And sometimes, some top teams end up the other way around. So, be sure to consider all factors before placing your NFL betting picks this season. Also, as a final note, you can check for more upcoming betting guides before the season kicks off in September. Have fun!